Featured Products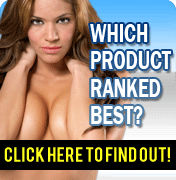 Chosen as the top product by our visitors, this male enhancement pill will enlarge, expand and strengthen your penis! Full review.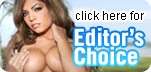 Rated:
6
out of
10
by
MaleEnhancement.org
I just love the Extense commercial where a beautiful older woman coyly chirps that Extense modifies a "certain part of the male body."

Coyness aside, that is exactly what the makers of Extense says their product can do. How can they make such a promise? Theoretically speaking, Extense can make a male larger by using a process called vasodilatation. During this process, blood flow to the genital area increases, forcing the erectile chambers to swell larger than normal.
As a result, a longer, harder erection can result.

With continued use, a man could supposedly see a significant change in size and girth in a few months.

Other patented ingredients in the product are said to enhance the sex drive. Not only that, but the manufacturers of Extense claim that orgasms will be more intense and stamina will increase – good news for you and your gal pal.

They even offer a free two week sample.

Wait; don't jump up and down just yet.

The only way to get the free trial of Extense is to enroll in an auto-ship program that will charge your credit card $43.95 plus $6.95 shipping and handling for the pills on a monthly basis.

If that sounds like a great deal to you, then go to: officialextenze.com to order.
Recommended dosage for Extense
A daily regime of Extense is recommended to produce maximum results. The makers of Extense do not give a specified time period for use. They simply advise that you use the product until you feel you've achieved the girth and length you desire.

This leaves a man in full command of not only his male enhancement, but his sex life as well.
Extense Ingredients

The site doesn't sport the official ingredients lists, but you can find them here: calcompnutrition.com/extenze-ingredients.html

Primary ingredients include:
Folate
Zinc
DHEA
Pregnelone
Yohimbe Extract (bark) Provides 12.5mg Yohimbe alkaloids
Tribulus Terrestris Extract (aerial part and fruit) Provides 50mg furansterols
Korean Ginseng Extract (root) Standardized to 10% ginsenosides
Cnidium monnier (seed)
Eleutherococcus Extract (root) Standardized to .8% eleuthrosides
Xanthroparmelia scarbosa (aerial part)
Gamma-Aminobutyric Acid - GABA
Velvet Deer Antler
Horny Goat Weed (leaf)
Damiana (leaf)
Muira puama Extract (stem)
pumpkin (seed)
Stinging Nettle (root)
Astragalus (root)
Licorice Extract (root)
L-Arginine Hydrochloride
Ho Shou Wu Extract (root)
Boron (as chelate)
How Does Extense Compare?
Click here to see the best male enhancement pill reviews.