Featured Products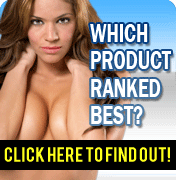 Chosen as the top product by our visitors, this male enhancement pill will enlarge, expand and strengthen your penis! Full review.
Stiff Nights Male Enhancement Pill

Review
Rated:
5.5
out of
10
by
MaleEnhancement.org
Stiff Nights is advertised as an ultimate sexual pleasure stimulator for men. It's made from natural herbs, no prescription is necessary and is guaranteed to provide the hardest and longest erection ever. One Stiff Nights pill lasts up to 48 hours and you can get rock hard in thirty minutes after taking one tablet. Stiff Nights claims to intensify orgasms and recovery time is less than 5 minutes.
Stiff Nights in Depth
In order for any Male enhancement supplement to be effective, it should contain all the ingredients that have been proven to improve the sexual experience. Stiff Nights does contain some ingredients to help boost the immune system and supply blood to organs throughout the body, but it is missing some important proven ingredients that enhance the sexual experience. Ingredients like Yohimbe, Tribulus Terrestris, Maca or Mucuna Pruriens, which all play an important role in improving erectile dysfunction seem to be missing in the long list of ingredients. Without these ingredients most supplements don't do well in user reviews. Stiff Nights advertisements and their website claim that 90% of the users get outstanding results but actual user comments tell a different story.
Stiff Nights Ingredients
Yi Ye Cao
Huang Jing
Cinnamon Bark
Tongkat Ali
Turnera Aphrodisiaca
Cayenne 40M H.U.
Sheng Jiang
Bo He
Arginine Alpha-Ketoglutarate (AAKG)
Arginine Ketoisocaproate
Cordyceps Sinensis
Ganoderma Lucidum
Lentinula Edodes
Aurcularia Auricula
Spirulina
Chlorella
Spinach
Barley Grass
Wheat Grass
Dulse Leaf
Kelp
Alfalfa
Beet Root
Orange Peel
Dandelion Leaf
Lemon Peel
Ginkgo Leaf
Stiff Nights Side Effects
Headaches, heartburn, facial blushing, and upset stomach are some of the side effects. Exercise other than sex is not recommended after taking Stiff Nights.
Does Stiff Nights Work?
The first question most people ask when they learn about a supplement that claims to enhance sexual performance by providing firmer erections and longer stamina is: does it work? That question is a personal one that only the user can answer, but reviews from men who have taken the supplement usually provide important information about the supplement's effectiveness. Stiff Nights has some good reviews and some negative comments. Most of the reviewers complained of headaches and their erection didn't last longer than a couple of minutes. It appears that Stiff Nights works for some, and not at all for others.
If you're looking for male enhancement without bothersome side effects, try Xytomax. Xytomax is reported to boost testosterone levels, improve stamina, and prevent premature ejaculations. It has no reported side effects and is easy to use whenever you need it, which means never having to disappoint in the bedroom again. Xytomax contains the FDA approved ingredient Yohimbe which helps the body supply more blood to the penis for firmer and longer lasting erections.
How Does Stiff Nights Compare?
Click here to see the best male enhancement pill reviews.