Featured Products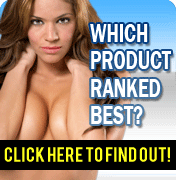 Chosen as the top product by our visitors, this male enhancement pill will enlarge, expand and strengthen your penis! Full review.
Wydenz Male Enhancement Pill

Review
Rated:
5.4
out of
10
by
MaleEnhancement.org
Wydenz is a male enhancement product that is supposed to help grow the width of your penis and provide the male user with more confidence in his sexual prowess. The ingredients increase the blood flow to the penis area thus engorging the penis as it gets erect; the results should be a harder, thicker penis.
The manufacturers of Wydenz include testimonials on their website like most other producers of male enhancement products. They also tout this supplement as the "best" on the market and a one of a kind capsule because of the ingredients. The problem is that many male enhancement products have most of the same active ingredients that Wydenz has so it's not exactly true. Consumers in general should be wary of manufacturers that claim that they have the medical breakthrough, and go on and on. The makers also make a statement that is a bit outrageous - that Wydenz is the only male enhancement product that uses 100% safe ingredients. That could be argued.
Wydenz Ingredients
As stated above, the ingredients in Wydenz are all natural herbs and vitamins.
Tribulus (tribulus terrestris) - An Indian herb that helps improve the libido, and enhances the duration of an erection.
Yohimbe extract - Yohimbe is an aphrodisiac and arouses the libido.
Niacin - Vitamin B3
Horny Goat Weed - Improves the sex drive
Maca Root - Enhances the male sex drive and vitality
Zinc - helps to maintain testosterone levels.
Ginkgo Biloba - Improves blood flow to the penis area
L-Arginine - improves erections, improves blood vessel action
Saw Palmetto - Improves sexual desire.
Green Tea - an antioxidant.
Does Wydenz Really Work?
The active ingredients in Wydenz make sense and for some men this male enhancement product may work. You are supposed to take it twice a day and the time for it to start working varies. One note, the makers are vague on the time it takes to work (they say "quick" results but are not clear on how quick) but they do say that it may be best to take it every day so that you will be prepared for a sexual encounter - but it's not necessary to take every day.
At least the manufacturers don't make false claims about growing your penis by three or four inches. Than main purpose of Wydenz is to increase the blood flow to the penis chamber and, as a result, a thicker more powerful erection occurs.
Buy Wydenz
Wydenz does offer a money back guarantee, as long as you send the product back within sixty days. A one month supply costs $49.95 and a two month costs $94.95. It's not cheap so if you are going to try this product you may be better off trying it for month to analyze the results.
Also, because Wydenz includes Yohimbe as an ingredient, men with high blood pressure should probably stay away from it. A product that does not contain Yohimbe and is safe and all natural is Endowmax. The manufacturers of this product also offer a guarantee and it is effective at arousing the libido and creating a stronger more powerful erection. Learn more.
How Does Wydenz Compare?
Click here to see the best male enhancement pill reviews.