Featured Products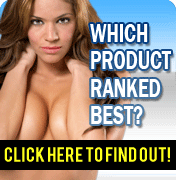 Chosen as the top product by our visitors, this male enhancement pill will enlarge, expand and strengthen your penis! Full review.
Super LQ Male Enhancement Liquid

Review
Rated:
5.8
out of
10
by
MaleEnhancement.org
Super LQ is a liquid formula said to enlarge your penis by 4 to 5 inches in 5 weeks. Super lQ advertises than you will see a 30% increase in your penis size. The manufacturers claim that Super LQ can be absorbed into the bloodstream faster than pills and is much more effective because most of the ingredients in a pill get lost in the digestive process. However, while Super LQ contains some powerful ingredients that have been proven to enhance sexual performance and pleasure, none of them make the penis grow.
Super LQ in Depth
Super LQ is available in two formulas. The original formula has all the ingredients of the extra strength formula except for GABA, Cnidium, Lichen and Dogwood Fruit. The regular formula does contain more ingredients than the extra strength formula. The ingredients contained in both formulas have been proven to increase sexual performance in some men. The ingredients help supply more blood to the internal organs which will make the penis firmer, but it will not make it grow. Most of the reviews state that Super LQ did not perform as expected.
Super LQ Ingredients
Honey Goat Weed
Tribulus Terrestris
Damiana
Saw Palmetto
Ginkgo Biloba
Catuaba
Panax Ginseng
Rhodiola Root
Astragalus
Yohimbe
Maca Extract
Longjack
Muira Puama
L-Arginine
Avena Sativa
Super LQ Side Effects
Headaches, rash, upset stomach, bad taste and an after taste.
Does Super LQ Work?
They are a lot of Male Enhancement supplements on the market that can help improve sexual performance. Most of them work on somebody and provide at least one ingredient that will contribute to a more pleasing sexual adventure. All of these products make different claims and guarantee the best performance ever and they usually do for some men, but not for everybody. Men who are looking to increase the size of their penis 4 or 5 are in for an awakening, because none of the male enhancement products can deliver those kinds of results. Super LQ does contain ingredients to improve sexual performance, but almost all of the men who used it were not satisfied, because it didn't make the penis grow. Super LQ's advertising program is misleading many consumers and has disappointed them.
Erexanol Cream does perform as advertised. It will boost testosterone levels and help bring more blood to the penis for firmer and larger erections. Erexanol contains L-Arginine, Maca Extract, Green Tea Extract, Methyl Nicotinate, Vitamins A, C and E, Olive Oil and other natural performance enhancers that go to work to increases stamina and prevent premature ejaculation, producing a pleasing sexual experience every time. Super LQ is no match for Erexanol when it comes to delivering what is promised.
How Does Super LQ Compare?
Click here to see the best male enhancement pill reviews.