Featured Products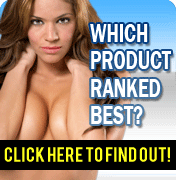 Chosen as the top product by our visitors, this male enhancement pill will enlarge, expand and strengthen your penis! Full review.
Xiadafil Male Enhancement Pill

Review
Rated:
5.6
out of
10
by
MaleEnhancement.org
Based in Florida, SEI is the company that markets the natural male enhancement supplement Xiadafil. Their claims are that it's an alternative to Viagra and Cialis. Xiadafil is said to stimulate the production of nitric oxide in the body, which allows the penile arteries to expand and fill with blood so an erection can be experienced. Xiadafil claims that men can experience rock hard erections and also increases stamina and staying power. SEI recommends that women can also use Xiadafil, because it supposedly helps increase the blood supply into the vagina, which increases sensitivity during love-making.
Xiadafil in Depth
SEI claims that Xiadafil is all natural, but the FDA recalled a batch of Xiadafil in 2008 because it contains an ingredient called Hydroxy Homosildenafil, which is very similar to Sildenafil, the main ingredient in Viagra. Hydroxy Homosildenafil could interact with nitrates found in other prescription drugs and could severely lower blood pressure. Some of the herbal ingredients in Xiadafil have been known to increase sexual performance, but Xiadafil formula is missing some important natural sexual stimulates like Yohimbe, Catuaba and Muira Puama. The key to any good male enhancement supplement is how they are formulated, SEI added a drug to their herbal ingredients without disclosing it and that's a no-no.
Xiadafil Ingredients
Polygonum Multiflorum
Epimedium Extract
Dogwood Fruit-Cornus Officinals
Foxglove Root
Tribulus Terrestris
Korean Ginseng
L-Arginine
Rhodiola Rosea
Ginkgo Biloba
Xiadafil Side Effects
Headaches, Upset Stomach, Dizziness and Diarrhea have been reported while using Xiadafil.
Does Xiadafil Work?
When Xiadafil was recalled by the FDA, the company website was taken down. The FDA has warned consumers not to buy Xiadafil because the product was mislabeled and could cause health issues. By not declaring Hydroxy Homosildenafil, Xiadafil was declared an illegally marketed drug and is considered a health risk to certain people who have high blood pressure, heart disease or high cholesterol.
Two all natural supplements that have helped men overcome sexual issues are Xytomax and Endowmax. Both of these male enhancement products are safe, are doctor approved and can be purchased on their websites. Customer service is available to answer any questions in confidence and they both have a money back guarantee.
Endowmax ingredients include: Tribulus Terrestris, Maca, Damiana, Epimedium, GABA, Muira Puama, Catuaba Bark, Jujube extract and Xanthoparmelia Scabrosa and it is designed to enhance each and every sexual performance with a solid erection and staying power. Endowmax boosts testosterone level and helps prevent premature ejaculation.
Xytomax contains the FDA approved Yohimbe, which helps increase the blood supply to the penis and also boosts testosterone and HGH levels. Xytomax also includes: Damiana, Vitamin B3, Zinc Oxide, Saw Palmetto, Epimedium, Guarana Extract, Longjack Extract, Avena Sativa, Maca Root, Xanthoparmelia Scabrosa, Cnidium Monnieri, GABA and Ginkgo Biloba. Xytomax is designed so that you can enjoy sex, without worrying about low blood pressure.
How Does Xiadafil Compare?
Click here to see the best male enhancement pill reviews.